Pawtuxet Village Farmer's Market

/Challenge: How do you get people to go to new Farmer's Market, when few understand what it is?

/Solution: Create a logo and a brand that is modern but has a handmade sensibility. Pair it with an irreverent memorable poster campaign, and you have a brand that has been going strong since 2002

• Concept
• Design & Illustration
• Copy


//Logo


//Poster Campaign


---


NLIS – NEVER LEAVE IT SHORT




/

Challenge: Create a new lifestyle brand that appeals to older adults looking for new challenges.



/

Solution: Working with the client and a consultant, we created a vibrant brand to launch NLIS. Many assets were developed, including logo, brand guidelines, photography, website and e-commerce.


• Concept
• Design
• Photography
• Art Direction



//

Logo





//

Merchandise (Design & Photography)






//

Lifestyle Photography


//

Website Design
---


Southside Community Land Trust Open Garden Day Tour

/Challenge: Promote the popular Land Trust Garden Tour by creating a series of collateral.

/Solution: With the idea of a 'food peeping Tom', I created an illustration for the Poster, and it was received so well we used it in all the materials. Pro Bono

• Concept
• Design
• Illustration



//Poster


//Event Program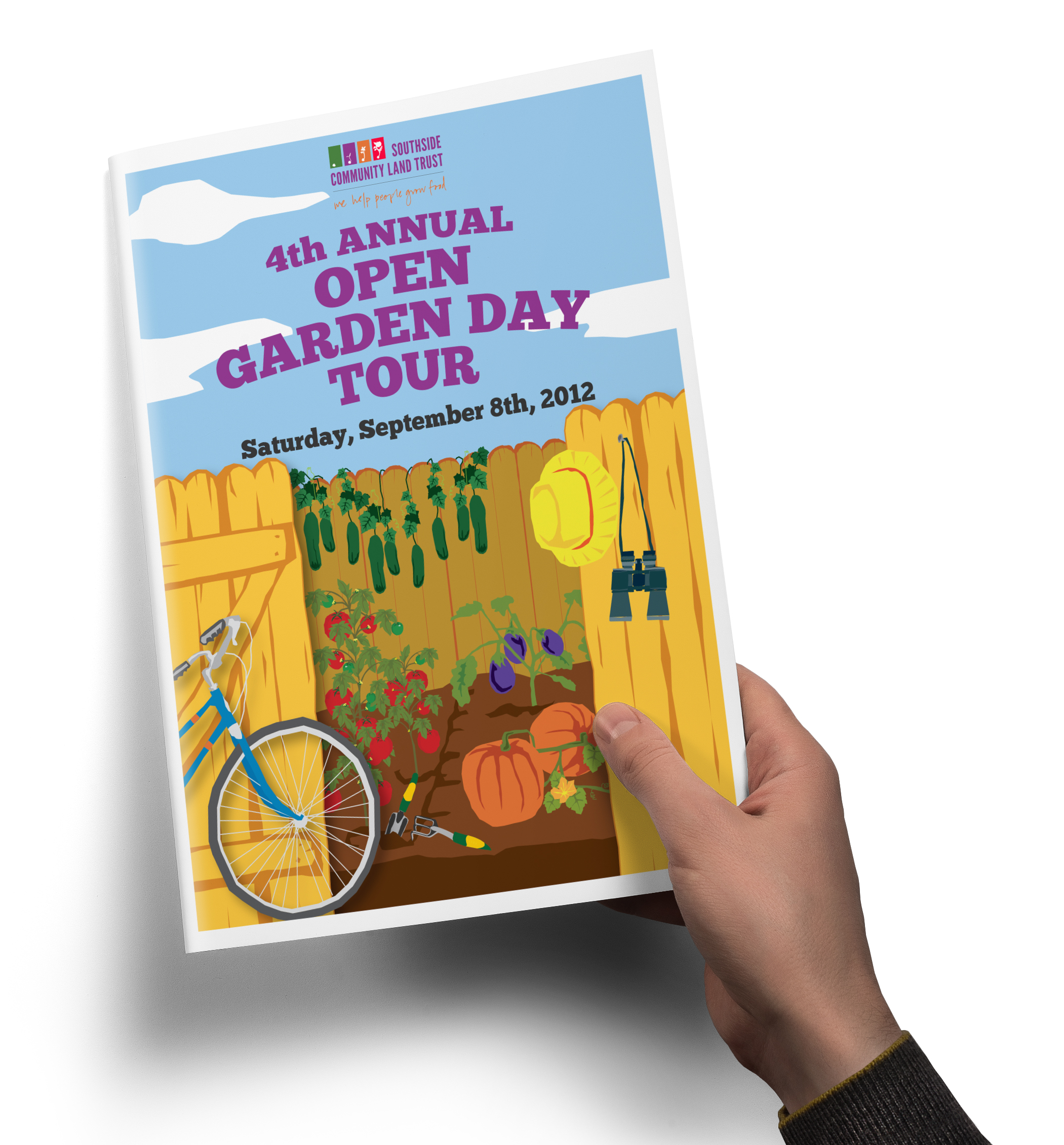 //Member Mailer
---


Willmont Essential Oils Packaging

/Challenge: A friend wanted to launch a line of essential oils and needed a label.

/Solution: Because essential oils are, well, essential in eastern medicine, and each corresponds to an earth element, I created simple symbols with the Chinese character for each element as well as a color-coded key on each bottle to identify essential oil pairings.

• Design
---

Integrity Skincare


/Challenge: Create a brand new line of high end cosmetic products aimed to men and women.

/Solution: Using the layers of skin as a reference, a stylized "I" was developed to fit in with the language of similar products but at the same time stand out.

• Concept
• Design
(In Process)


---



InfraStruXure Introduction Brochure

/Challenge: Trying to introduce to experienced IT Managers the idea of a better data center solution.

/Solution: Tie in the benefits of this solution, like spending more time with your family, or knowing exactly what's going on everywhere in your data center. Combine with images evoking speed and modernity.


• Concept
• Design

---
Cargo Collective 2017 — Frogtown, Los Angeles