Choices member magazine





/

Challenge: Distribute required health plan update information to 300,000+ members, and at the same time use the channel to encourage heathier living.



/

Solution: To encourage members to not discard magazine, we completely re-designed the publication to be on par with newstand halth & lifestyle magazines. The change was so dramatic, we started getting calls when members did not get their issue, as they were looking forward to it.

• Art direction for design, photography and illustration.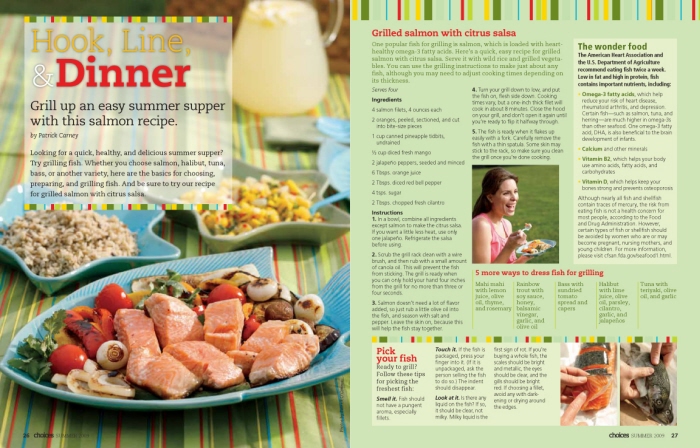 ---
Cargo Collective 2017 — Frogtown, Los Angeles