Blue Cross LifeStyleBlue Campaign

/Challenge: Create a new look and feel to introduce a trio of new products while remaining true to our brand.

/Solution: Carefully craft a new brand to infuse energy and motion to our materials. Choose a clean modern font, use typography in a bold manner but continue using our corporate color palette.

• Art Direction
• Design

//Collateral




//Brand Ad



//Advertising Campaign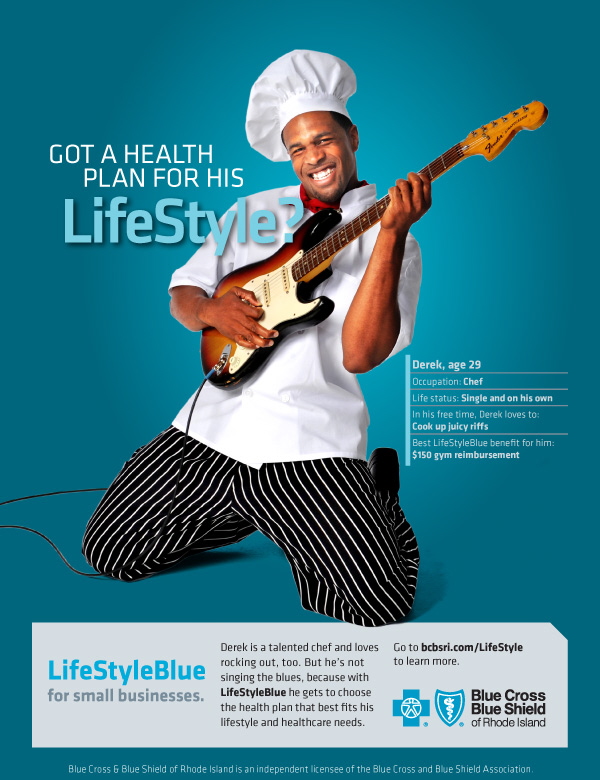 ---


Blue Cross BlueValueDirect Campaign

/Challenge: Attract a new group of customers to purchase health plans, young & single.

/Solution: An unorthodox advertising campaign strategically placed in media to target our core audience. Web banners, billboards, Ads, beer coasters.

• Art Direction
• Design
• Copy


//Mirror Clings at Bathroom Bars




//Billboards




//Beer Coasters




//Print Advertising (The Phoenix)



//Digital Ads



//Digital Display Ads at Fitness Centers
---
---
Cargo Collective 2017 — Frogtown, Los Angeles